Copperwheel Magazine.
The Magazine has again been published with a new format for 2017.
Editions for the year 2017 are now in circulation. Club Members should be receiving their copies by post now or in the not too distant future.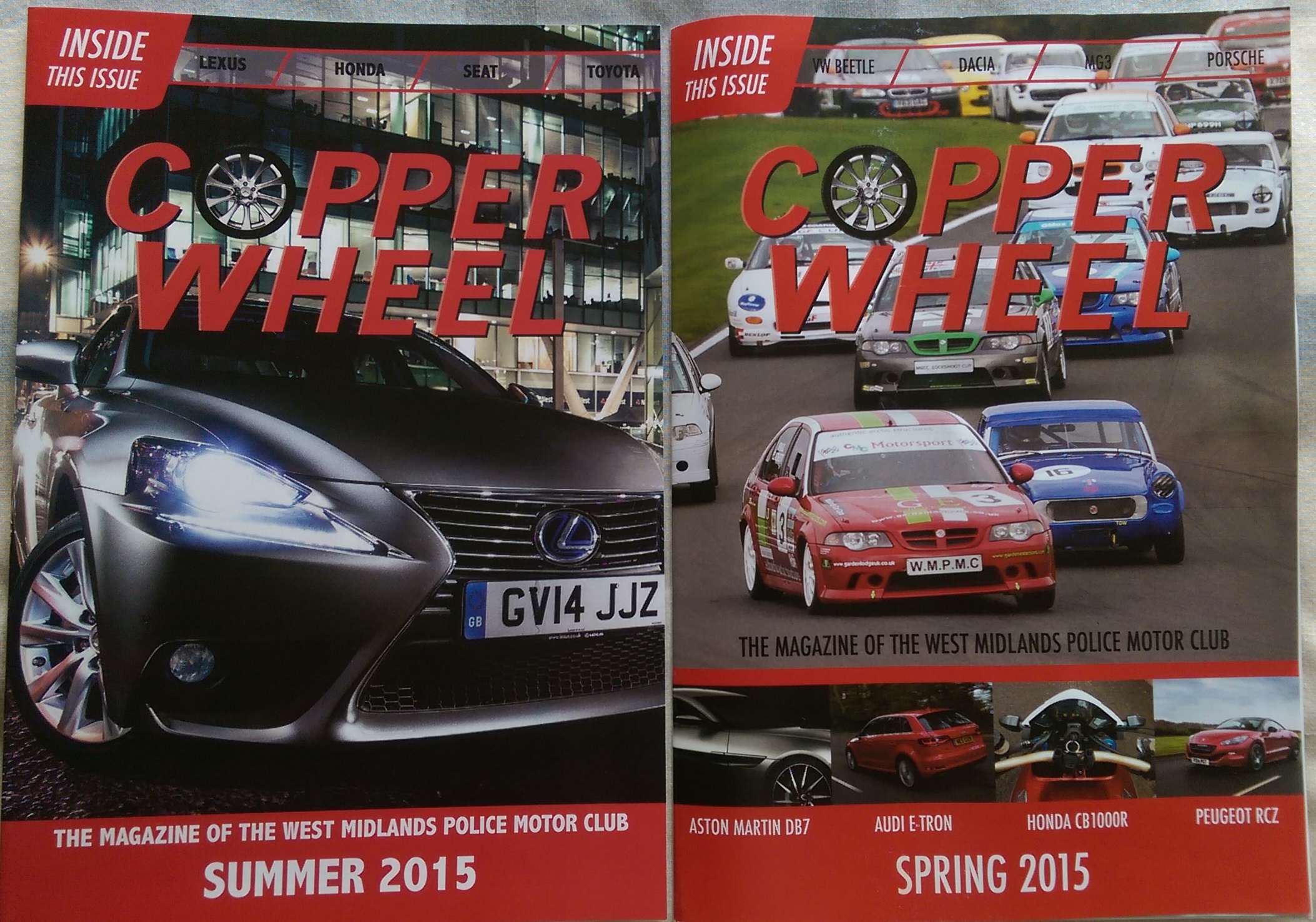 We would like to thank Bob Hickman, Magazine editor, for his tenacity and plain stubbornness in not giving up in his work to produce the magazine with it's contents and design. Bob has had a difficult period where publishers who have let him down and just not produced the Mag.
For all of you that are interested Unity Print Ltd produce the Magazine and the cost of producing it free to our members and colleagues is covered by the sale of advertising space within the magazine. Please note the advertising space is purchased from Unity Print Ltd and not from the West Midlands Motor Club
Please note that Bob is also the Editor of Overdrive Magazine the publication of the Federation of British Police Motor Clubs